Notice: mobile platform detected. Please scroll using touch outside the grey border
Trailblazer
Trailblazer is a procedurally generated multiplayer game where you aim is to build, protect  and evolve your city. The environment is filled with inspirations for you to store in the Thinktank for later use in your ideation process. Should you feel adventurous, you can go anywhere you please but beware, not all creatures you meet are equally friendly.  
AR Overthrone
AR Overthrone is an Augmented Reality multiplayer game in which you aim to dethrone your friends. In AR Overthrone you try to beat your friends troops and sending your own soldiers towards their base for total domination. It takes planning, a little bit of luck and perhaps some cheating to ascend the Overthrone.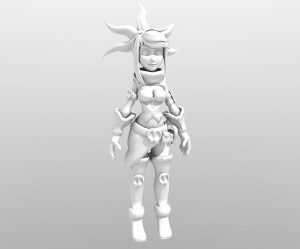 Project KM
Project KM is an ambitious, colorful and exciting RPG with a happy-go-lucky attitude, which aims to tell an engaging story and strengthen the ties of friendship between players with local multiplayer. The story takes place in a fantasy setting where we find the main character waking up and realizing that he doesn't belong in this world. He sets out on an adventure to search for a way home and along the way discover his role in this new world.